Polypropylene Sheets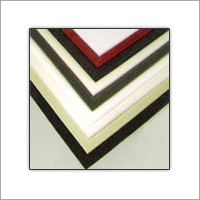 Polypropylene Sheets
Polypropylene Sheets
Allow us to introduce our selves as a Manufacturer of Plastic Sheets. Engaged in manufacturing all kinds of Thermoplastic Sheets Like HDPE Sheet, LDPE Sheet, Polypropylene Sheet, TPO Sheet, HIPS Sheet, EVA Sheet etc. from Ahmedabad Gujarat India. We have our Five Sheet Plants and qualified technical staff.
Polypropylene Sheets Specification
Thickness ranging from 0.40mm to 7.00mm
Width is maximum 79 Inches (2000mm).
Length is custom-made.

Polypropylene Sheet
These are mainly being used in Stationary for File Folders & Computer Data Binders. Video Cassettes Covers,. It has wide applications in Food Packaging like Box Fabrication two side protective layer for Beverage Cans, Thermoformed disposable cups, trays & containers, writing (black) boards and in Automobile Industries. Fish farm fixture & lining material.
Cutting / Clicking Boards are offered in High Density Polyethylene for industrial, commercial as well as domestic applications with a surface that is easy on cutting blades. These boards possess high impact and absolute dimensional stability characteristics along with perfect combination of material-cut feature. The boards are used on automatic and semi-automatic cutting presses, die-cutters and cutting machines, roller presses & manually.
Polypropylene Glass Lined (PPGL) sheets is highly chemical resistance Extruded PP sheet laminated with Glass Fiber - Polypropylene Woven Fabric which is laid up with Polyester (GP) Resin to lining metal parts used in chemical Industries. It is being used in various Industry as lining material for Vessels, Pipes, Process Equipments, Ducting & Picking Tanks